Shopping Cart
Your Cart is Empty
There was an error with PayPal
Click here to try again
Thank you for your business!
You should be receiving an order confirmation from Paypal shortly.
Exit Shopping Cart
Welcome to the

Bradley

Emergency Services Consulting




The Home of the Bradley team
Our team prides itself on nothing but the best for every client. Please feel free to look around and check back often for many new and exciting projects that we are always working on.
BRADLEY IS PROUD TO SUPPORT AND BE PART OF THE LGBTQ FAMILY!
We wish our family, friends, and co-workers a Happy Pride!
GET OUT OF THAT ZOOM!
JOIN BRADLEY AND OUR TEAM WITH OUR AMAZING CLASSES STARTING IN April 2021!
JUNE CLASSES!
June 9th:
LVAD for EMS and How to Respond
630pm-930pm $55pp
Green Cafe Edgewater Park
June 17th:
EKG Basics for EMS
600pm-930pm $55pp
Palmyra EMS
June 20th:
EMS as a Business and Why it Fails
900am-330pm $55pp
Green Cafe Edgewater Park
June 23rd:
EMS Documentation
630pm-930pm $55pp
Palmyra EMS
Community CPR!
Adult/Infant/Child
600pm-930pm $45pp
June 26th:
Building an IAP, The Plan you Need
830am-330pm $45pp
Green Cafe Edgewater Park
Field Training Officer One
630pm-930pm $55pp
Palmyra EMS
All classes will be held at our new Training Center
Palmyra-Cinnaminsion-Riverton EMS
and the Green Cafe in Edgewater Park, NJ
All COVID-19 precautions will be in place, students will be taught with social distance in place. All registration must be done before attending through our website.
Come Join the Bradley Team!
Marketing Associate/Coordinator
We are looking for a professional marketing associate with 5 plus or more years in the marketing of emergency services, emergency management and solid marketing development. Individual must have extensive knowledge in contracts, EMS, Fire and Emergency Management fields. Able to work independently, travel when needed, and excellent communication skills and professional attire. Excellent skills in working with large to medium size companies. This is a commission base position with company bonus structure. Please send your resume to: [email protected] in a pdf format.
Like us on Facebook
We are on instagram!
Bradley_ems_consulting
#BESC #teambradley
The complete Emergency Management training and exercise development platform for your business, healthcare facility, community and more.
We are team Bradley and taking Emergency Management Training and Development to the next level!
Contact us today, learn more and schedule your Bradley ONE meeting, and to request the new Bradley ONE brochure!
You can register for all classes in our Contact Us/Registration Section. Credit Card payments, please provide your number.
Our offices are now open! You can contact us through our main number and as always through here! Hope to see you all soon in our upcoming classes/programs!
WELCOME!

Delran

Junior

Marksmen's

Club
Approved Continued Education Provider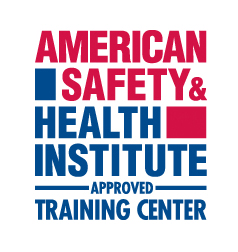 0

/